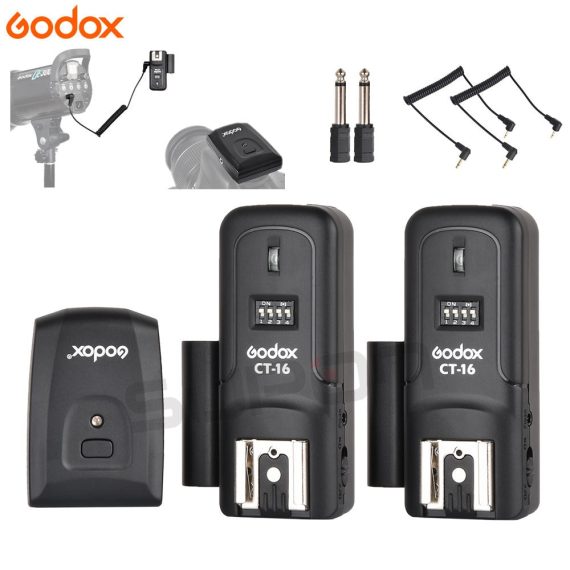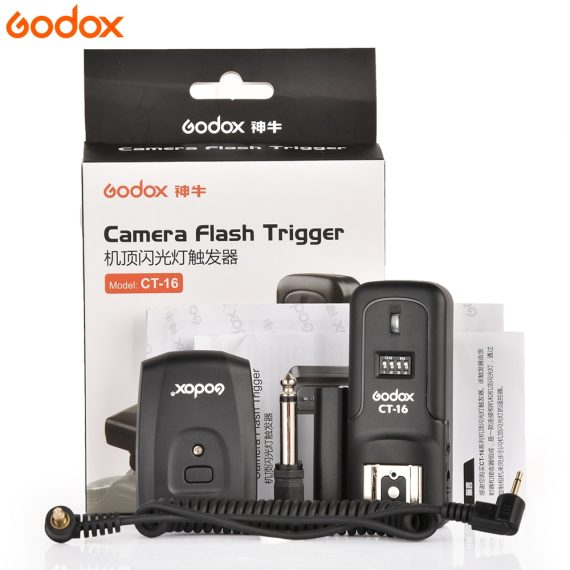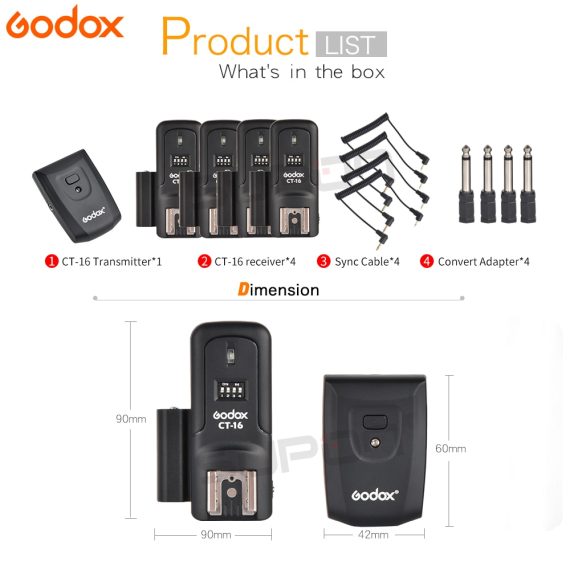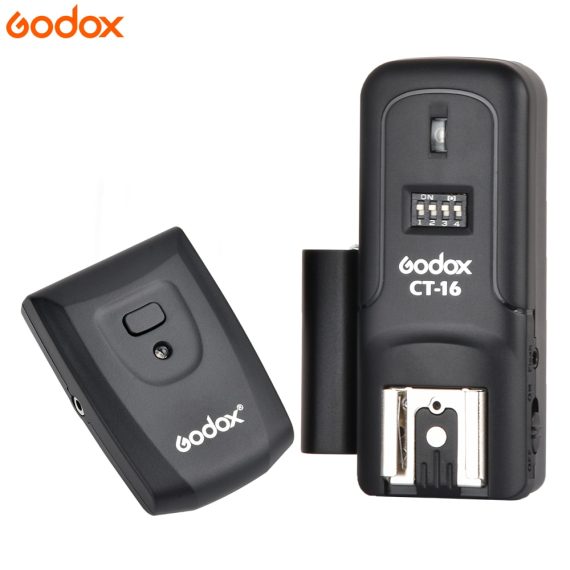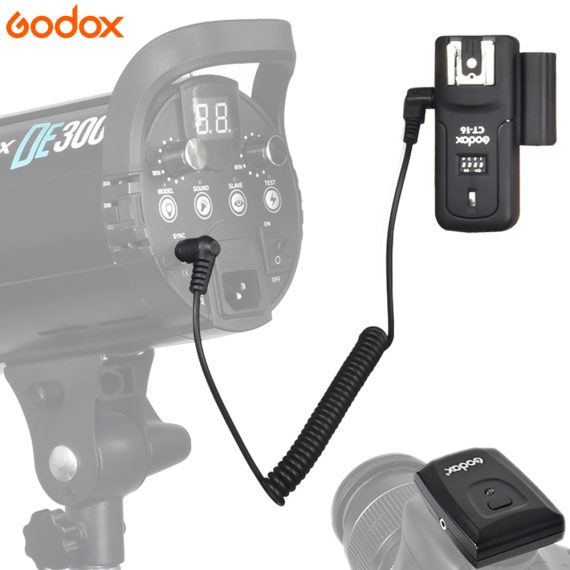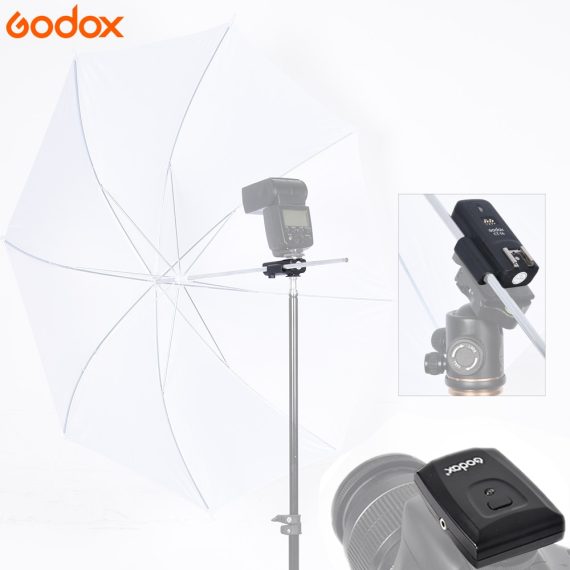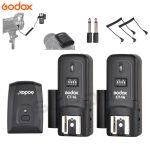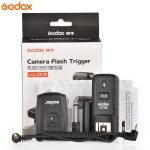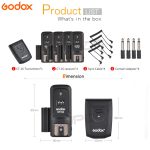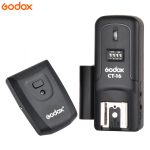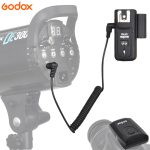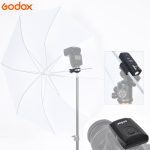 Godox CT-16 16 Channels Wireless Radio Flash Trigger Transmitter Receiver Set
25
people are viewing this right now

Guaranteed safe & secure checkout
Description
Brand Name: 

SUPON

Compatible Brand: 

Canon

Compatible Brand: 

fujitsu

Compatible Brand: 

NIKON

Compatible Brand: 

Pentax

Compatible Brand: 

Olympus

Certification: 

None

Origin: 

CN(Origin)

Package: 

Yes

Type: 

wireless

Model Number: 

CT-16

Channel: 

16 Channels

Transmit Frequency: 

433MHz

Transmitter Power: 

12V 23A lithium battery

Receiver Power: 

2 x 1.5V AAA Battery
Godox CT-16 16 Channels Wireless Radio Flash Trigger Transmitter + Receiver Set for Canon Nikon Olympus Pentax Studio Flash
Introduction:
The remote trigger for studio flashes and outdoor flash is used as the controller of synchronous trigger studio flash of cameras. It consists of a signal sender and a receiver trigger and works by means of the frequency modulation wireless remote control.
The signal transmitter adopts the advanced circuit and components, and can transmit the coded FM wireless signal. The circuit of the transmitter has the function of standby and hibernation, thus it has low power consumption; the products can work under the standby mode for more than one year with only one battery; continuously trigger for thirty thousand times. The trigger current is only 0.01MA, which will definitely cause no damage to the flash contact of the camera. The transmitter is applicable to the traditional or digital camera with hot shoe or PC controlling interface.
Receiver trigger adopts dry battery for power supply, which is safe, energy-saving, and convenient. The product adopts micro-computer for controlling the decoding, which has superior anti-interference capability; sensitive reaction speed, the highest synchronous speed can reach 1/250sec.
All the models of the product uniquely have the multi-frequency isolation technique and the self coding matching function by users. Users can freely match and use the sender and the receiver according to the demands, which have 16 isolated channels to suit for specific shooting environments. Triggers set in different channels can be combined to work or independently work but do not interfere with each other in an efficient distance.
Features
– Universal hot shoe interface
– 433MHz transmit frequency secures fast response and stable transmission
– 16 channels, transmitting distance up to 30m, no limits with directions or angles
– Maximum synchronous speed up to 1/250 second
– With studio flash interface, can wirelessly trigger several kinds of studio flashes
– Speedy frequency regulation, convenient for photographers to shoot
– Energy-saving design with 12V 23A battery for transmitter and two AAA batteries (not included) for receiver
– Comes with a PC sync cord for cameras without hot shoe connections
Note: This trigger does not support TTL function.
Compatible with:
For Nikon SB-900, SB-800, SB-600, SB-28, SB-27, SB-26, SB-25, SB-24;
For Canon 580EX II, 580EX, 550EX, 540EZ, 520EZ, 430EX/EXII, 430EZ, 420EX, 420EZ, 380EX;
For Pentax AF-540 FGZ, AF-360 FGZ, AF-400 FT, AF-240 FT;
For Olympus FL-50, FL36;
For Sigma EF-500 DG Super, EF-500 DG ST, EF-430;
For Sunpak Auto 2000DZ, 622 Pro, 433AF, 433D, 383, 355AFm 344D, 333D;
For Vivitar 285HV (Older Vivitar 285/283 works only with PC sync);
Other flash models with a trigger voltage of 12V or lower;
Work with flash units using universal hot shoe like for Nikon, for Sigma, for Olympus, for Pentax (except for SONY as they use a special hot shoe)
Specification
Model: CT-16
Channel: 16 Channels
Transmit Frequency: 433MHz
Transmitter Power: 12V 23A lithium battery (Not included)
Receiver Power: 2 x 1.5V AAA Battery (Not included)
Outdoor operation distance: max. 30m / 90feet (open area, no fraise)
Indoor operation distance: max. 25m / 75feet
Synchronous speed: Max. 1/250sec
Transmitter Dimension: 60x42x30mm
Receiver Dimension: 90x50x32mm
Color: Black
Material: Metal + Plastic
Operation
Insert the transmitter/'s hot shoe socket into your camera/'s hot shoe jack, plug the flash onto the receiver, and switch ON the receiver. Make sure the channel selector of both transmitter and receiver at same channel. Press the Test button on the transmitter to test before shooting.
If your camera does not have hot shoe socket for connecting the transmitter you can connect the transmitter to the camera by the PC Sync Cord provided. (Only the old camera needed).
You can trigger both the flashgun and studio lights with this flash trigger. If you use the receiver on big studio strobe flashlight or AC slave flash, you can just connect the receiver to the studio strobe flashlight with 3.5mm or 6.35mm jack plug PC Sync cord
(not included).
CT-16 Receiver
Sync Cable
Convert Adapter
1 x User Manual
Note: Don/'t include other products
Shipping and Returns
Shipping cost is based on weight. Just add products to your cart and use the Shipping Calculator to see the shipping price.
We want you to be 100% satisfied with your purchase. Items can be returned or exchanged within 30 days of delivery.
There are no question found.